BBQ Galore- Love that Lifestyle re-branding
Love that Lifestyle has chosen Compelite as their graphic communications team. Compelite offers a full graphic design service. From corporate identification and communications packs, which include business cards, letterheads and other stationary items, to advertisements, flyers and brochures to your website we can cover it all in one process, which give you a consistent identity in all your communications.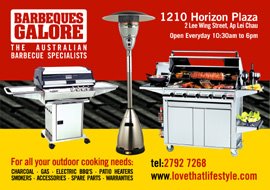 Looking to re-brand or maybe it's you a new business venture? Compelite can help you out.
Please see some of our recent designs and Logo's. Click
Graphic Designs
Labels: graphic-design