Compelite acquire Total Control Technology (HK) Limited

Compelite has acquired TCT Limited in order to further expand on its professional services clients in Hong Kong. The take-over will allow TCT's existing clients to benefit from Compelite's well established (since 1997) IT support and helpdesk services, with other professional services developed by Compelite specifically for the professional services industry. Compelite who having been working with leading law firms such as Allen & Overy, Lovells and DLA have developed a LMS (Learning Management System) a web based management system monitoring all training courses and CPD allocation, a web based 360 degree appraisal system and an already well established eDocumentation system for transaction bibles etc.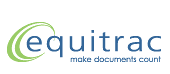 The acquisition has been approved by Equitrac Australasia and appointed Compelite as an official reseller and support company for its full range of Equitrac products in Asia. Compelite will continue to cover accounts in the following Asian countries:
Hong Kong
Singapore
Thailand
Philippines
China – Beijing and Shanghai
Add this to Compelite's leading professional graphic design services which include web designs and e-marketing products such as our e-newsletter system and our online surveys. This is sure to be a win/win situation for both Compelite's and TCT's clients.
To find out which Professional Services Compelite can off you including the NEW Equitrac Services please contacts us…

t. + 852 2524 3303 e. info@compelite.net

Labels: equitrac