91.63% of Users Choose First Page Results
Data has leaked out from AOL which shows that 91.63% of its users select results from the first page of search engine results. This is the top 10 search results.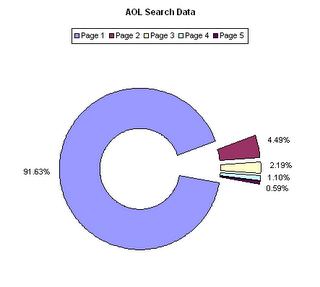 We can break this down even further to see that the top result received approximately 47% of clicks, second position about 14%, and third about 10%. As search engines become more advanced, we see how important it is to be listed in the top results. To the stage now where your company really needs to be listed in the top 10 results, or the first page.
Compelite realise this, and offer top 20 as well as top 10 and even top 5 position plans in Search Engine Optimisation. See more information on our Search Engine Optimisation services here: http://www.compelite.net/internet-service/search-engine.html
Or download our Search Engine Optimisation Brochure.
Labels: search-engine-optimisation