EUROSUISSE - 'Life with Style'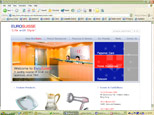 EuroSuisse
launch their new website in October, complete with
Content Management System (CMS)
, PHP programming and MySQL database management system.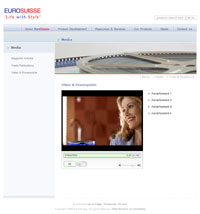 The company's focus is on designing, tooling and overseeing the manufacture of products which meet the specific needs of the client, as well as the consumer. Euro Suisse also offers a range of customized ODM/OEM services to its clients, such as sourcing, quality control monitoring, full and after-sales services, as well as sales representation.
This site also features Flash Video, and is complete with copywriting by Compelite.
Labels: content-management-system, flash, website-design